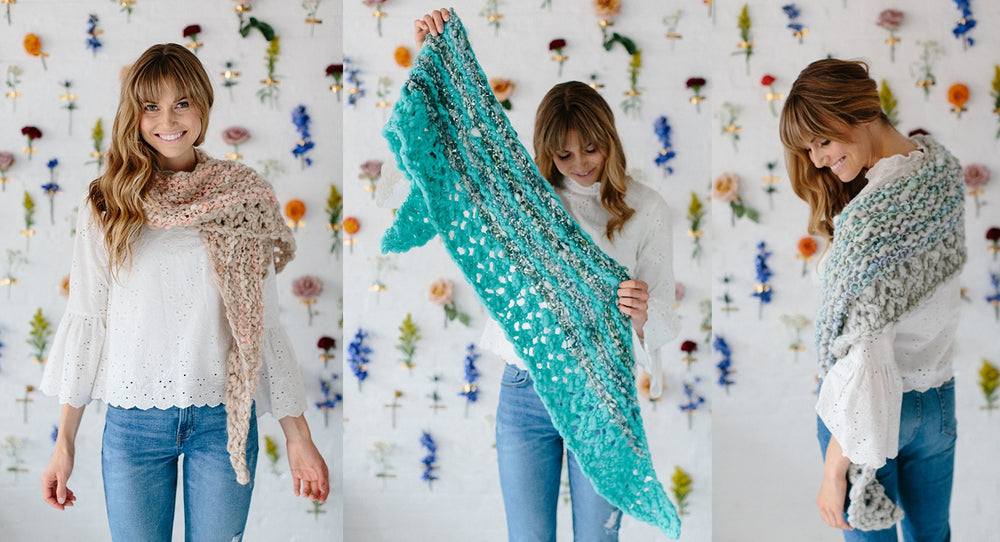 The Amulet Shawl Pattern
In the Amulet Shawl course, I'll teach you how to knit this beautiful shawl pattern by Susan Sheby, in easy to follow tutorial videos.

The Amulet shawl features short row stripes in a simple garter stitch. Along the edge is a stunning lace border. We mix 2 yarns for this style - our Knit Collage Spun Cloud & Cast Away yarns. The edge is long and curved, making it perfect for wrapping cozily around your neck! I'll guide you through each technique with video tutorials. I do not teach the knit or purl stitch or how to weave in ends, so you'll have to know those before starting. For everything else, I've got you covered! You'll receive the pattern as a PDF download in the course when you enroll. The class is $10 for just one week as we introduce it to the world. After July 25th, it will be $16.